A copier lease occurs when a business rents a copier rather than buying a new one. The leasing fee includes the cost of the copier with the related interest, which would be spread out over the lease term depending on the agreed condition of the lease contract.
How Does a Copier Lease Contract Works?
Most transactions nowadays are paperless, even grocery shopping is done online, but the use of copiers in a business is still necessary. While they are still referred to as copiers, they can now scan documents into emails or PDFs, resize documents or pictures, collate, staple, hole-punch, and do much more.
The issue for most businesses isn't whether they need a copier, but rather how to get the best deal on a copier when negotiating new copier contracts.
There is also a maintenance agreement, which is sometimes included in the lease payment but is typically charged separately. Practically, this would include all copier components, labour to repair the machines, and supplies such as toner.
Maintenance is typically calculated as an expense per copy/print. Copier dealers may include a set number of copies/prints in your total contract fee. Don't be deceived; you're still paying for the copies/prints that are part of your deal.
Furthermore, if you fall short or do not use the copies/prints included in your contract, you are essentially spending for services that were not used. It is ideal to have a maintenance contract that either bills you only for the copies/prints you use or one that has overage charges (cost per copy fee for copies/prints exceeding your contract) to ensure you use all of the copies/prints in your contract.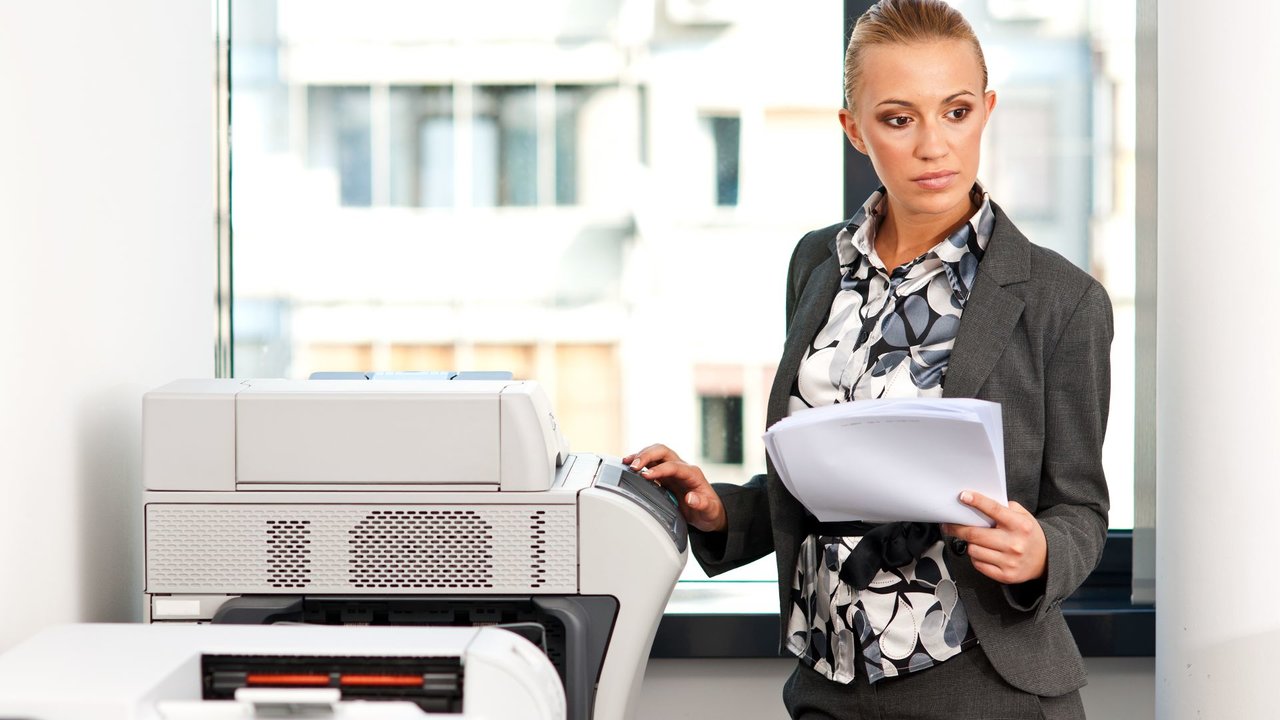 When the lease contract ended, the leasing company, not you, owns the machine. The renter (you) is accountable for three things:
Pay the total of your lease instalments;
Give the appropriate notice to end your lease (as specified in your contract); and
Return the machine to the location specified by the leasing company (it is the sole responsibility of the lesser to ship the copier(s) to the location specified by your leasing company unless otherwise stated in the contract).
3 Points to Consider BEFORE Leasing a Copier
People lease copiers and other goods to have the freedom to make changes. Before you ink a lease contract, make sure the contract you're signing will help you achieve that.
With that in mind, here are three things to consider when leasing a copier.
Avoid lengthy renewal cycles.
Most leases include an "evergreen clause," which states that if a letter of purpose is not submitted within a certain time frame, the lease will automatically renew for an additional 12 months.
Month-to-month renewals are the finest language for the customer. Return instructions will be given once the contract has been fulfilled. The lease will be terminated once the return instructions are given and the equipment is returned. No, not until then.
Confirm that your contract allows for early return.
It is unrealistic to expect an early return without payment, but if you want to pay for the contract early, you should be able to return the equipment.
Double-check that the return location is mentioned.
Most leases do not designate a return area, and sending equipment to other states or even countries at the end of the term is more expensive.
Where will the equipment need to be shipped once you obtain the return instructions? The deal states that it can go anywhere. At the very least, specifying an area will help you save money.
Conclusion
If you plan to get copiers for your office in Buffalo, you can opt to buy copiers or lease copiers in Buffalo. We can give you the option to get the copier that you want. You can contact our local copier leasing services department in your location.
If your Location is around Buffalo, you may call us at (716) 616-3718, and our personnel for copier leasing in Buffalo will assist you. If you are also looking for copier repair services in Buffalo, you may contact our copier repair personnel at the same number.
Depending on your company's requirements, a copier lease may be more advantageous than purchasing one outright. Leases have some advantages, such as saving capital and having a service agreement with the leasing business.
Consider which sort of lease makes the most sense for your requirements, the lease's fine print, and the tax implications of leasing versus buying when shopping for leases.