If you are in charge of selecting office copiers and printers for your business, you are aware that the process can be challenging and require a significant amount of time. Choosing the right copier service provider for your company can be a daunting task, with many factors to consider.
To simplify the process, Clear Choice Technical Services offers 5 tips to help you make the best decision.
PROVIDER CAPABILITIES FOR LOCAL BUSINESS SUPPORT
When choosing a copier provider, it's crucial to assess their local business support and reputation. This includes the availability of nearby locations, an experienced service team, and a well-stocked warehouse for parts and supplies. The dealer's ability to quickly respond to and resolve copier issues is greatly influenced by their proximity and readiness to support your business.
FLEXIBLE FINANCING AND EQUIPMENT PROTECTION
Having a variety of financing options helps to alleviate budget concerns for your business. It is important to determine what financing options are available from the provider, such as leasing, ownership, or rental. Additionally, it is essential to review the equipment warranty to understand how your business will be protected in the event of a mechanical issue.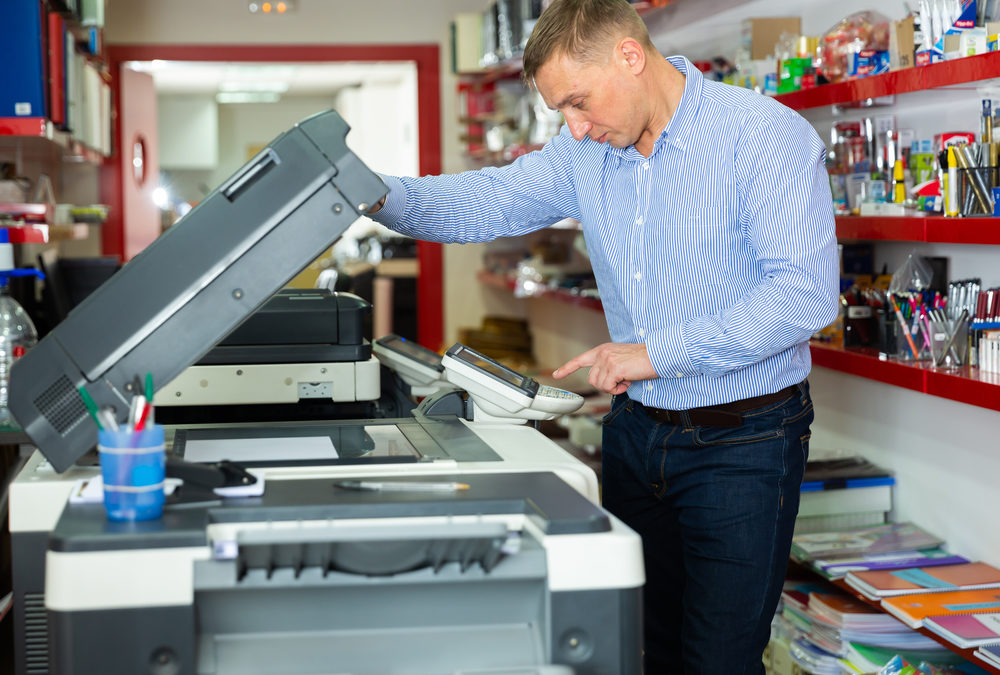 SERVICE QUALITY AND CUSTOMER SATISFACTION
Machine problems can cause downtime and result in lost productivity. Selecting a provider with a reliable service process helps minimize downtime. Find a provider that offers guarantees on response times and replacement equipment if parts need to be ordered. Additionally, it's important to choose a provider with a positive customer track record, including their experience with machine implementation and issue resolution.
ONE-STOP SHOP FOR SUPPLIES AND PRODUCTS
Operating a business can be challenging, especially when it comes to ordering office supplies from multiple sources. Look for a copier provider that provides additional products and services to simplify the process. An added benefit would be if they offer delivery service, making it easier for your business to manage its needs.
RESEARCH AND READ CUSTOMER FEEDBACK
Conduct thorough research before making a decision. Read evaluations of the product from users. A lack of reviews or a low number of reviews should raise red flags and make you question the provider's credibility.
If the provider has a high number of negative reviews, it's best to look for another option. On the other hand, if the supplier has a large number of positive client evaluations, you can be sure that you're choosing wisely.
Taking these provider factors into consideration will ensure that you make an informed decision for your business and avoid the negative impacts of poor investment and provider, such as reduced productivity and increased copier downtime.
If you plan to get copiers for your office in Buffalo, you can opt to buy copiers or lease copiers in Buffalo. We can give you the option to get the copier that you want. You can contact our local copier leasing services department in your location.
If your Location is around Buffalo, you may call us at (716) 616-3718, and our personnel for copier leasing in Buffalo will assist you. If you are also looking for copier repair services in Buffalo, you may contact our copier repair personnel at the same number.